San Francisco Bay Area's Leading Intimacy & Sex Therapists
We can help you increase your emotional & sexual intelligence. Get started today!
how sex therapy can help you:
Sex therapy involves tracking these three dimensions of experience: body, mind and attachment.
-San Francisco Intimacy & Couples/Sex Therapy Center, Sex Therapist (Dr. Christina)
Our leading San Francisco Bay Area certified sex therapists can help you to have loving, secure, fun and intimate sexual partnership(s). Many people have a hard time talking about sex in a vulnerable, direct and authentic manner. Some people don't talk about it at all. Even though our culture is inundated with sexualized marketing campaigns, expectations and social pressure, rarely do people learn how to discuss sex in the context of attachment and intimacy. Not talking about one's sexual desires, needs, feeling and issues with sex, prevents people from having intimate, healthy and exciting sex lives.
Our Sex Positive, Body-Positive Poly & Consensual Non-Monogamy, Kink, BDSM, Queer LGBTQ Affirming Therapists create welcoming and safe spaces for psychotherapy. Whether you are a heterosexual cis married couples, an asexual individual, a lesbian couple, a trans and non-binary triad, or any other beautifully unique YOU, we have educated, affirming and highly trained relationship and sex therapists to help you meet your goals.
We Speak Relationship.
We Speak Sexuality. We Can Help.
"A fulfilling sexual relationship happens when everyone involved feels comfortable, secure and gets their emotional, physical and/or sexual needs met. Communication, trust and self-awareness are key."
-San Francisco Bay Area's Leading Intimacy, Couples & Sex Therapy Centers provide sex therapy to diverse populations: all partners & individuals welcome!
What is a sex therapist?
A sex therapist is a psychotherapist or clinical psychologist who, in addition to their Masters or Doctorate in psychology, holds specialized training in issues related to sex and sexuality. Some areas that sex therapy can address are desire discrepancies within a couple, development & deepening of emotional and sexual intimacy, arousal and desire concerns, difficulties with climax, emerging sexual identities, socio-cultural factors associated with sexuality, open relationships, extra-marital affairs & infidelity, diversity of sexual expression, cybersexuality, sexual trauma, abuse & rape, sexual dysfunction such as difficulty establishing or maintaining an erectile and painful sex.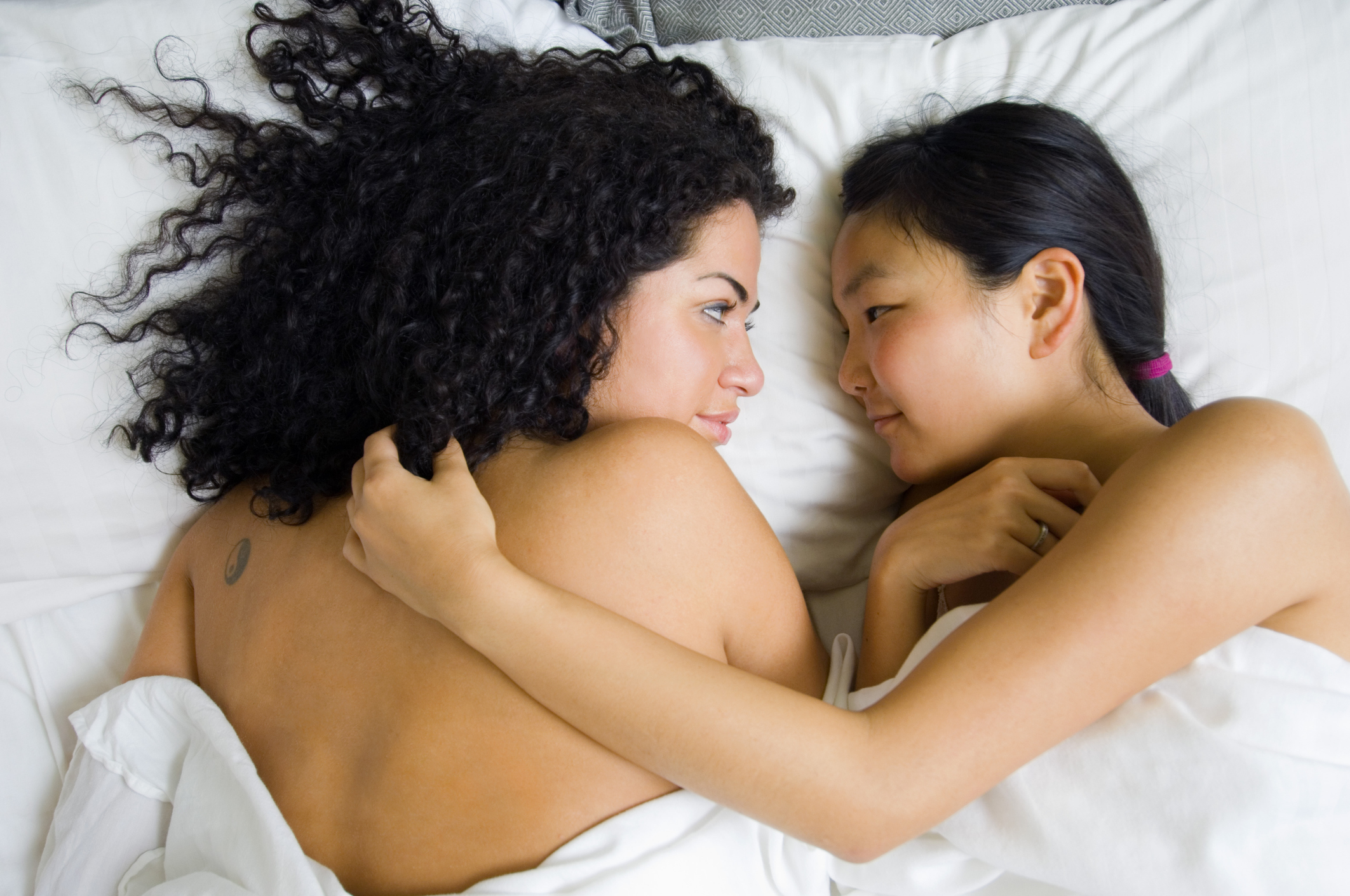 Sex Therapy, Relationship & Intimacy Counseling
At North Berkeley Couples Therapy Center our highly skilled San Francisco Bay Area sex therapists are LGBTQIA sensitive, sex positive, trauma informed, kink/poly friendly and welcoming of cultural, sexual and gender diversity.
Sex therapy supports couples in talking about sex with one another, as well as deepening each individual's understanding of their own sexuality as well as that of their partner.. We do not pathologize your sexual expression, experiences, desires, eroticism, fantasies or issues. Trained sex therapists feel comfortable talking about all things related to sex, gender and sexuality and are trained to help individuals and couples navigate discussions about sex. Sex and intimacy therapy helps couples get to the heart of the problem. In sex therapy, no topic is off-limits and nothing is taboo to talk about.
Our North erkeley Couples Therapy Center's sex therapists are sensitive to how anxious you may feel when discussing this intimate subject with each other. Our highly trained sex and relationship therapists will help you feel at ease while guiding you into talking about sex, intimacy and attachment.
Couples often can't solve these intimate issues on their own because they don't have the tools needed and because sex and intimacy is closely connected to attachment issues. Our couples counselors and sex therapists can help you to have the satisfying sex life you long for.
Leading San Francisco Bay Area's Sex Therapists:
Our clinicians have undergone rigorous and highly specialized training in attachment-based couple therapy and sex therapy modalities in order to provide the highest quality care available to you.
Sex therapy addresses the root of the issues and helps you develop understanding, compassion and skills to heal together.
We can help you learn how to cultivate the intimacy & connection you desire.
At California Relationship Centers, and our regional centers, such as North Berkeley Couples Therapy Center, East Bay Intimacy & Sex Therapy Center, Napa Valley Couples Therapy Center and San Francisco Intimacy & Sex Therapy Centers, we have the leading team of San Francisco and East Bay Sex Therapists, Couples Counselors, Intimacy Coaches and Relationship Experts.
At North Berkeley Couples Therapy Center (and our affiliate centers, such as San Francisco Intimacy & Sex Therapy Center) we have a great team of relationship experts and trained sex therapists. We help both partnered and single people learn to deepen intimacy, desire and pleasure. Through this process you will generate an exciting and fulfilling sexual relationship with yourself and your intimates. Many folks are intimidated by the idea of sex therapy, but we are here to tell you that it is a safe forum for exploration, curiosity and creativity...and leads to the fun and satisfaction in bed that you desire!
San Francisco Bay Area Sex & Intimacy Therapy
In The safe space of Our san Francisco East Bay Sex Therapy Centers, you can address & work on issues related to:
Communicating Desires

Setting Healthy Boundaries

Female Sexual Anatomy & Sexual Response Cycle education

Low Libido & Arousal

Prenatal & Postnatal sexual concerns

Exploring Alternative Love/Life Styles

Arousal & desire concerns

Desire discrepancies within a couple

Erectile dysfunction

Performance anxiety

Premature ejaculation

Inability to orgasm

Loss of libido

Difficulties with climax such as delayed ejaculation

Genital or pelvic pain, penetration difficulty, or other painful sex issues

Development & deepening of emotional and sexual intimacy

Sexuality during life transitions such as pregnancy, parenting, menopause, aging, health issues etc.

Impact of infertility on sex and sexuality

Perinatal and postpartum sexuality

Open or poly relationships

Sexuality & chronic pain or illness

Emerging sexual identities

Alternative lifestyle and sexuality (Polyamory, Kink, BDSM etc)

Sexuality & disability

History of sexual trauma, childhood sexual abuse or rape

Extra-marital affairs

Diversity of sexual expression

Cybersexuality

Asexuality

Socio-cultural factors associated with sexuality

LGBTQ issues

Learning how to discuss sex and desire with your partner

Empowered Dating Coaching

Peri-Menopause, Menopause, and Post-Menopause sexual concerns

Intersectionality of Gender, Race, Class & Sex

Pre-Orgasm

Difficulty coming to Orgasm

Vaginismus or other genital/pelvic pain

Sexual Trauma

Expanding Sexual Repertoire